11 Best Places to Buy a Rolex in Las Vegas
An authentic Rolex is timeless, classy, and makes a statement, just like Las Vegas! In fact, a trip to Vegas may be the ideal time to purchase a new Rolex watch. The city has several authorized Rolex dealers plus a few other reliable spots you can buy a new or pre-owned Rollie.
To help you in your quest, I've created this list of the best places to buy a Rolex in Las Vegas.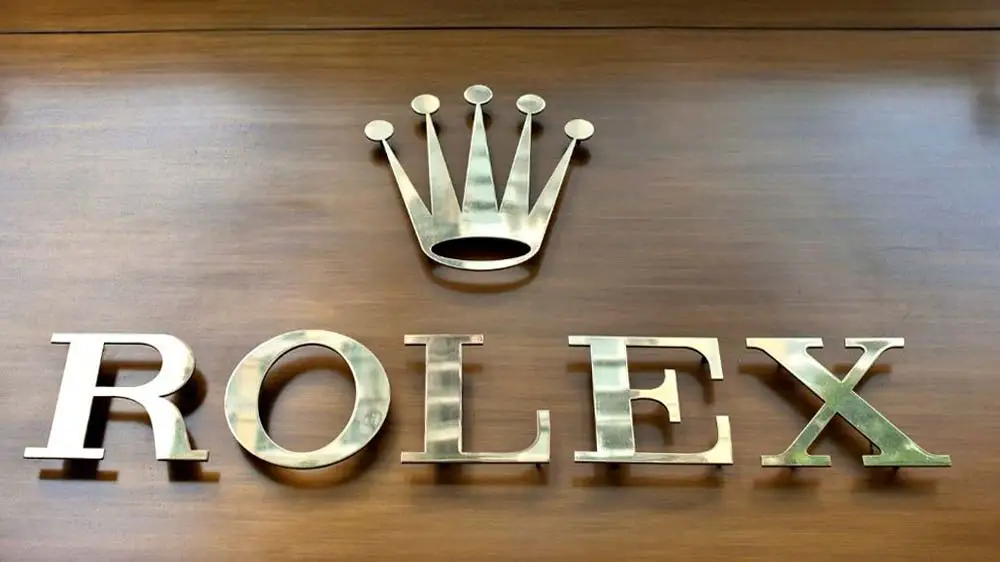 (This article may contain affiliate links, which means we might earn a small commission if you click and make a purchase. Thank you!)
Tourneau Time Dome & Tourneau Boutique
Tourneau is an official Rolex Jeweler selling both new and certified pre-owned Rolex watches. The Tourneau company dates back over a hundred years, to the early 1900s, when they opened their first store in Eastern Europe. Since then, they have expanded elsewhere in the world while maintaining their excellent customer service.
Tourneau has two locations in Las Vegas, both located in The Forum Shops at Caesars. The Forum Shops are a shopping mall nestled behind Caesar's Palace on the Las Vegas Strip.
You can visit their website beforehand to schedule a visit at one of the two stores, or you can just drop in as your passing by The Forum Shops.
Tourneau Time Dome Las Vegas (The Forum Shops)
Tourneau Boutique (The Forum Shops)
T-Bird Jewels
T-Bird Jewels always strives to provide the most beautiful selection of Las Vegas Rolex pieces, and they guarantee authenticity. They encourage you to book an appointment with a staff member ahead of time so they can best assist you in your decision about which Rolex to purchase.
They are family-owned and operated and have been around since 1962. While their original location inside the Thunderbird Hotel is no longer standing, T-Bird Jewels is still thriving in Las Vegas.
Notably, you won't find T-Bird Jewels on the Vegas Strip. Instead, they are located on Village Center Circle, off the 613/Summerlin Parkway. It's about a 20-minute drive from the Strip, but their dedicated service is well worth the trip.
Rolex Boutique LV Luxury Jewelers
LV Luxury has five locations up and down the Strip, but Rolex Boutique LV Luxury is the only one guaranteed to have a selection of Rolex's in stock. They are located conveniently in The Shops at Crystals near ARIA Resort & Casino.
The Shops at Crystals is known for being the most upscale shopping center in Las Vegas, so it is only appropriate that you can purchase a dazzling Rolex there.
LV Luxury is a certified Rolex dealer, and they are excited to be a part of the "Rolex family" as it is. Staff members have special training just for Rolex watches and are prepared to give you the service you both desire and deserve.
In addition to purchasing a new Rolex at LV Luxury, you can also get your watch serviced should anything be amiss with a luxury timepiece you already own.
Tesorini at Bellagio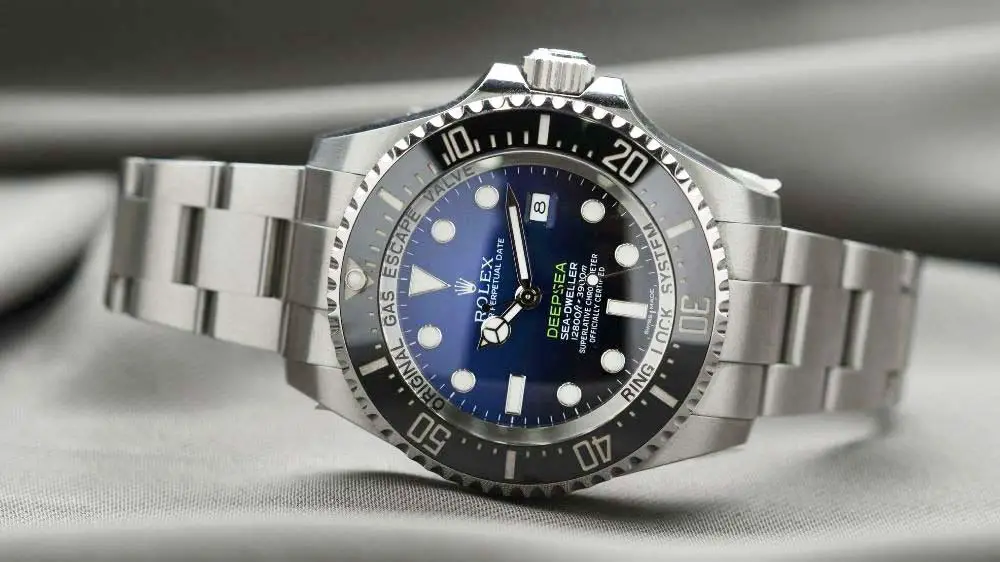 Tesorini is another authorized Rolex dealer in Las Vegas. They are located in the Bellagio Hotel & Casino on the Vegas Strip. You can make an appointment that fits with your busy vacation schedule, or you can drop in at any time.
One benefit of calling ahead is that you can find out which Rolex styles they have in stock prior to your visit, in case there is something specific you are on the lookout for. They are aware of the high demand for Rolex watches and want to ensure you get the piece you desire.
Rolex Boutique Watches of Switzerland
Located in the Wynn Las Vegas on the Strip, Watches of Switzerland is another wonderful store to visit if you are in the market for a Rolex. You can contact them beforehand with any questions or just drop in to see what they have available.
Additionally, they offer official Rolex services should one of your current watches require repair.
Horologio Fine Watches
Another subset of LV Luxury, Horologio keeps a collection of limited-edition watches for sale, including Rolex's. While they may be a Rolex Official Jeweler, they also have many other classic luxury brands such as Breitling, Patek Philippe, Omega, and many others. 
Horologio is located in the Grand Canal Shoppes right along the canal itself at the Venetian Resort on the Strip.
Bellusso
Located in The Shoppes at The Palazzo, Bellusso offers plenty of classic Swiss timepieces, including Rolex's, for you to peruse. They are part of LV Vintage, an authorized Rolex retailer, so you can be sure that any Rolex they have is the real deal.
Buying a Pre-Owned Rolex at a Las Vegas Pawn Shop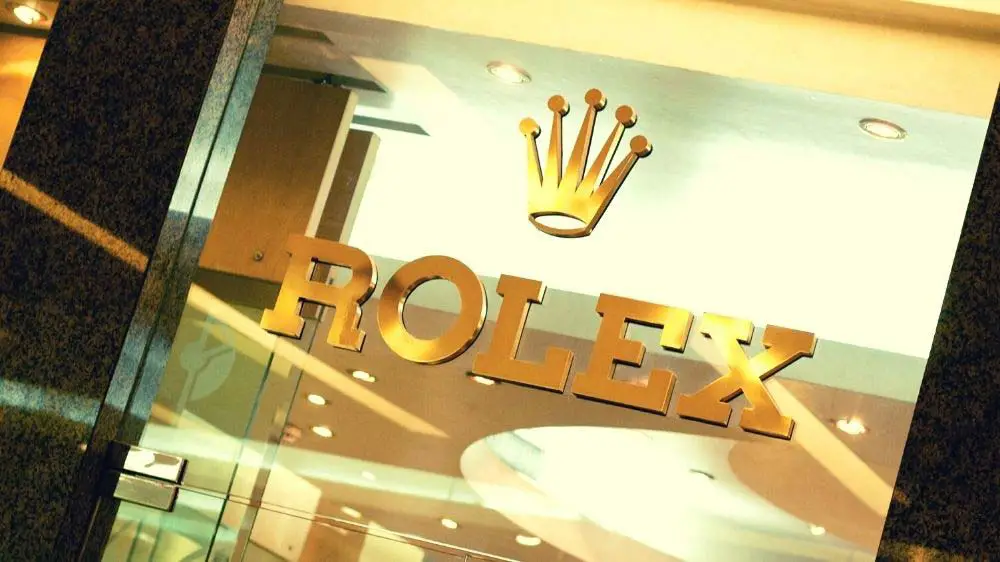 Sometimes purchasing a brand new Rolex is not in the cards financially. Or perhaps you are looking for a vintage Rolex from decades ago. When looking for a pre-owned Rolex watch, Las Vegas has a couple of dozen pawn shops in the valley that may have the watch you're looking for.
However, when shopping for a Rolex at a pawn shop, be sure to thoroughly check serial numbers and authenticity cards (if available). There are some convincing Rolex fakes out there, and you do not want to be duped.
The pawnshops I've listed below are all highly rated, and each has strict rules in place to help identify and eliminate questionable products.
Gold and Silver Pawn Shop
Gold and Silver Pawn Shop (of Pawn Stars fame) keep a vast selection of watches and tracks serial numbers for authenticity. They're located on Las Vegas Blvd, on the far northern end of the Strip.
If you're up that direction, it might be worth checking out. It's a fun place to explore, and you just might find the Rolex of your dreams!
EZPawn
EZPawn on the Strip is another highly rated pawnshop that just might have the Rolex you're looking for. I'd recommend calling ahead to see if they have the piece you want before making the trip.
Gold and Beyond
Gold and Beyond is not your typical pawnshop. It's more like a boutique shop for purchasing pre-owned, high-end goods such as jewelry, designer purses, diamonds, and watches.
If you're visiting Las Vegas and in the market for a pre-owned Rolex, Gold and Beyond is worth a visit.
Buying a Rare, Vintage or Pre-Owned Rolex Online
Sometimes you just can't seem to find the Rolex you're looking for. This is particularly true if you have your sights set on a rare or vintage Rolex. Shopping online can make it much easier to find the Rolex you've been searching for.
So if you can't find the Rolex timepiece of your dreams during your time in Las Vegas, I'd suggest taking a look at Watchfinder & Co. They specialize in pre-owned watches, and they generally have a large selection of Rolex's, including Rolex Submariner watches.
At Watchfinder & Co., you can even exchange a watch you currently have for the pre-owned Rolex you've always wanted.
Final Thoughts
Buying a Rolex is a true commitment, as the watches are guaranteed to last a lifetime. Their warranties for any manufacturers' defects have been expanded to five years since 2015.
Rolex watches are classy and timeless, and it is thus entirely understandable that you would wish to purchase one.
Hopefully, this guide helps you in your search for the perfect Rolex watch while you are on your Vegas vacation. Each time you look down at your wristwatch, you'll not only see a beautiful timepiece, but you'll also have great memories of your time in Las Vegas!
References:
https://www.tourneau.com/about-tourneau/history.html
http://www.bellagiotesorini.com/faq.aspx
https://rolexboutique.lvluxuryjewelers.com/LV-Luxury-Our-Rolex-Team/3000957/EN