While Las Vegas is considered a dog-friendly city, bringing your dog to Las Vegas can present some special challenges due to the location and environment.
So we've compiled a page of resources for dogs and their owners visiting Las Vegas (or living here). We will continue to add to this resource over time.
You love Las Vegas, and your dog should too!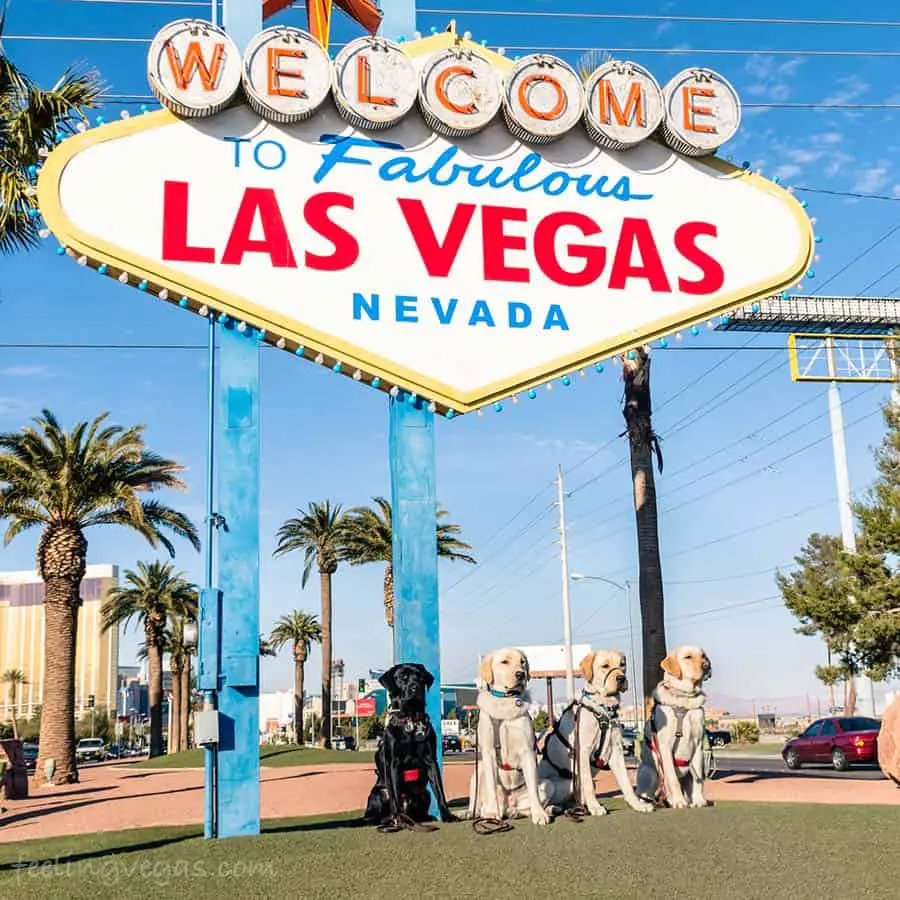 Keeping Your Dog Cool in Las Vegas
It can get crazy hot in Las Vegas! Here are some products at amazon that we recommend to keep your puppy cool if you're visiting during the warmer months.
Dog-Friendly Hotels in Las Vegas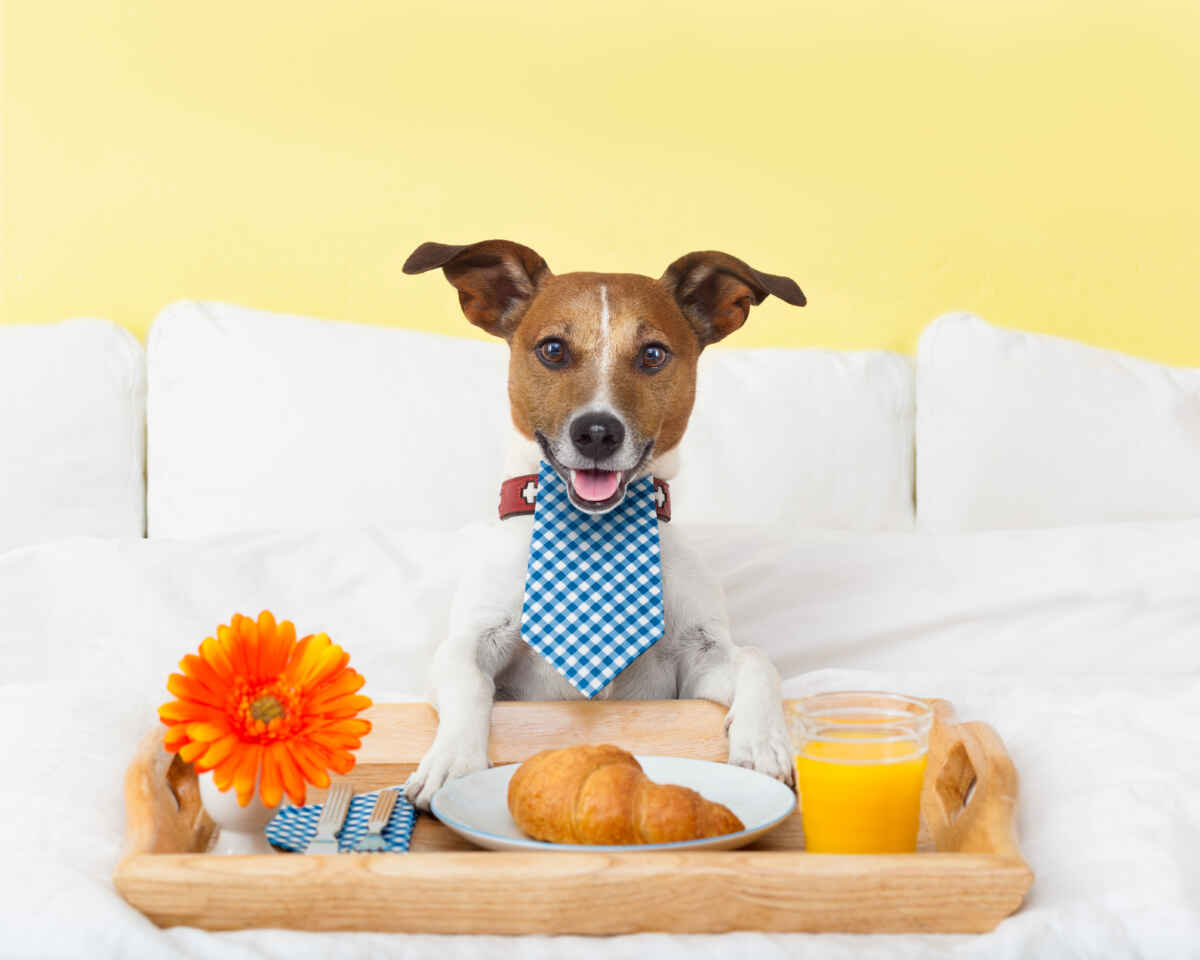 There are several dog-friendly hotels on the Las Vegas Strip, including:
The Bellagio
Caesars Palace
Paris Las Vegas
Vdara Hotel & Spa
Planet Hollywood Resort & Casino
Click here for a complete list of dog friendly hotels in Las Vegas (TripAdvisor)
These hotels allow guests to bring their dogs with them and offer various amenities such as dog beds, food and water bowls, and dog walking services. Some hotels have weight and size restrictions, and most require an additional fee for pets.
Also, see our article Are Dogs Allowed in Las Vegas Casinos? Must-Know Facts
Doggie Daycare and Boarding in Las Vegas
If you're visiting Las Vegas with your pooch, and are looking to find a safe place for him to stay while you're out doing Vegas, you're in luck! There are a few dog boarding and doggy daycares near the Las Vegas Strip.
These facilities offer various services, such as daycare, overnight boarding, and professional grooming.
Luxe Pet Hotels is just off the Strip and offers luxury suites, a dog gym, and optional pet massages.
Animal Inn Pet Boarding Kennel is about 5-10 minutes away from the Strip, has been in business since 1958, and offers one on one playtime with your pet and a member of the staff.
Camp Bow Wow is located about 8 minutes away from the Strip and offers doggy day care and overnight boarding with Certified Camp Counselors.
Pawsh Palace is located about 5 minutes away from the Strip and offers daycare, boarding, grooming services, and training.
See our article entitled Best Boarding & Dog Daycare Near The Las Vegas Strip (Top 9) to learn more about each of these options.
Dog-Friendly Restaurants in Las Vegas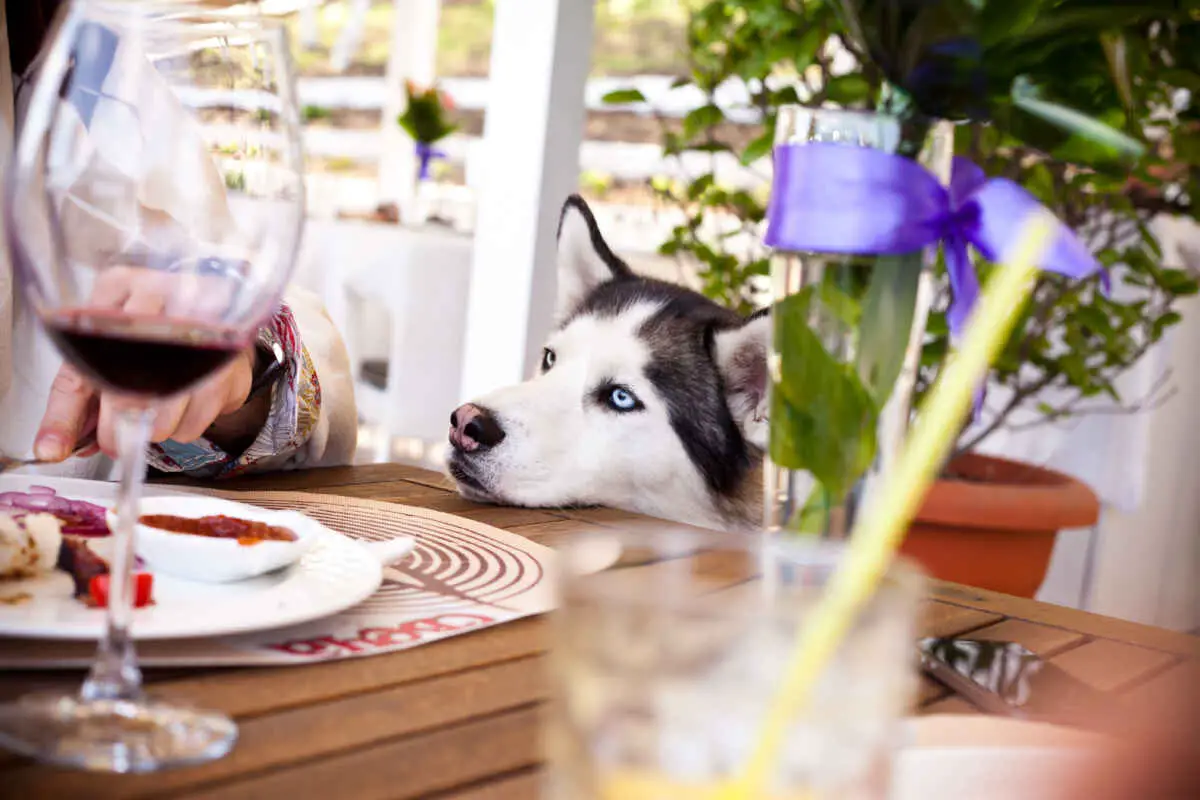 Looking for a restaurant where you can dine with your pooch? Fortunately, Las Vegas is a very dog-friendly place with dozens of restaurants allowing dogs to dine with you on the patio.
Check out our article The 20 Best Dog-Friendly Restaurants in Las Vegas for the top places to dine with your dog in the Vegas Valley.
Dog Parks in Las Vegas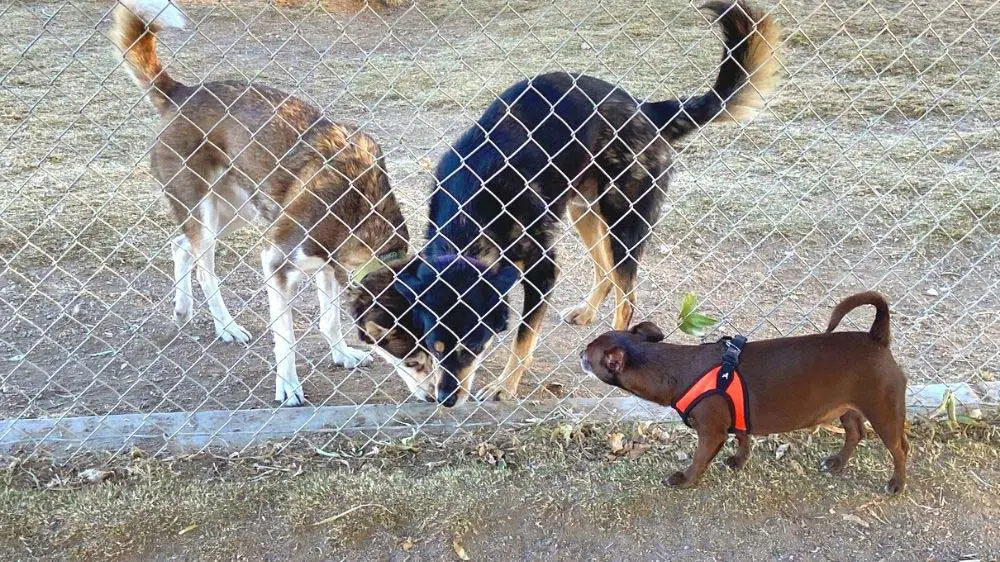 There are several dog parks in Las Vegas, Nevada, where dogs can play and exercise off-leash. Some of the popular dog parks in Las Vegas are:
Barkin' Basin Dog Park
Kellogg Zaher Dog Park
Craig Ranch Regional Dog Park
Centennial Hills Dog Park
Esselmont Dog Park
These parks offer various amenities such as water fountains, doggy bags, and separate areas for small and large dogs. Some of the parks are open 24 hours, while others have specific hours of operation.
Please see our article 9 Best Off-Leash Dog Parks in Las Vegas (Pictures & Map) for more information.
More Las Vegas Dog Articles You'll Love