Tour Las Vegas Raiders Stadium (Allegiant Stadium Inside & Out)
(This article may contain affiliate links. If you click through and make a purchase, we will receive a small commission at no additional cost to you. )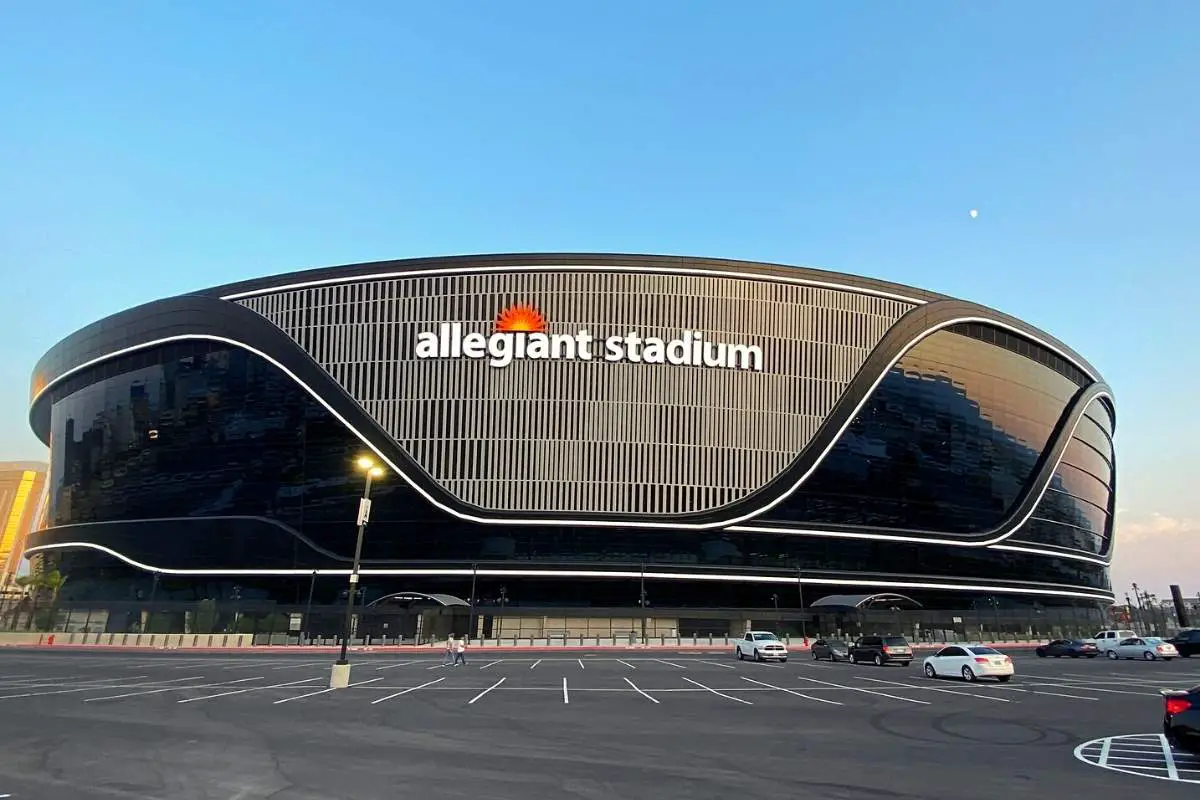 If you are a huge Las Vegas Raiders fan, don't you think it's time you took a tour of their home field Allegiant Stadium? Here's all you need to know about your stadium tour experience.
There are paid guided tours through Las Vegas Raiders stadium available most days. It is a family-friendly walking tour that lasts approximately 75 minutes and features notable places both inside and outside Allegiant Stadium.
In this article, you will learn all about the tours offered at Allegiant Stadium as well as what you will see on the tour. Additionally, I will cover how much it costs to take a tour of Raiders stadium and when to go to get the most out of your visit.
Can You Tour Las Vegas Raiders Stadium?
Tours of the Las Vegas Raiders stadium are available for fans of all ages. You can take a simple guided tour that takes you through exclusive areas of Allegiant Stadium that you wouldn't otherwise be able to access. Alternatively, you can upgrade your experience by adding a drink and a view that includes free food and games to play.
Not all tours are the same, so you may not be able to see all of the special spots mentioned, but you may see some things you weren't expecting. You can purchase tickets up to five weeks in advance, and it is recommended that you book them ahead of time as they sell out quickly.
While strollers are not permitted on the tour, guests with disabilities can still be accommodated. Wheelchairs are available for free to use, and parking is always free on days when there are no games being played.
What Will You See on a Tour of Las Vegas Raiders Stadium?
There are a wide variety of different parts of Raiders culture and history you may see on your tour of Allegiant Stadium. The Al Davis Memorial Torch, Private Clubs and Suites, Ubeo Press Conference Room, the playing field itself, the broadcast booth, and the Raiders and Raiderettes locker rooms are all potential sights you will visit on your tour.
If you opt for the drink and a view package, you will get an exclusive breathtaking view of the entire stadium as well as the Las Vegas Strip right outside the stands while sipping on a drink and playing some fun games like Connect 4, Jenga, and corn hole.
The Allegiant Stadium tour will differ depending on the day and the size of the tour group. Make sure to wear a comfortable pair of walking shoes since the tour itself lasts a little over an hour, and you will be walking a total of a mile throughout the stadium.  
Some days may feature special events, or, who knows, you may bump into one of your favorite Raiders!
How Much Does It Cost to Take a Tour of the Las Vegas Raiders Stadium?
There are two different types of tours that you can take at Las Vegas Raiders stadium. The basic guided tour costs $66 per person, while the added drink and a view option costs $85 per person.
All guests ages two and older are required to present tickets for the tour. Babies and toddlers under the age of two get in for free.
If you have a personal seat license for Allegiant Stadium, you can get discounted tour tickets at 20% off the original price. So, personal seat license holders only pay $53 for a regular tour and $68 for the upgraded drink and a view tour.
Allegiant Stadium also offers a 10% discount to residents of the state of Nevada, law enforcement members, first responders, firefighters, hospital workers, and active duty, retired, or veteran members of the military. You must be able to provide proof of status by presenting a Nevada driver's license or state ID, military ID, or other emergency or medical personnel identification in order to receive the discount.
For those who are eligible for the 10% discount, you will only have to pay $59 for a regular tour and $77 for the drink and a view tour.
You can purchase tickets on the Allegiant Stadium website.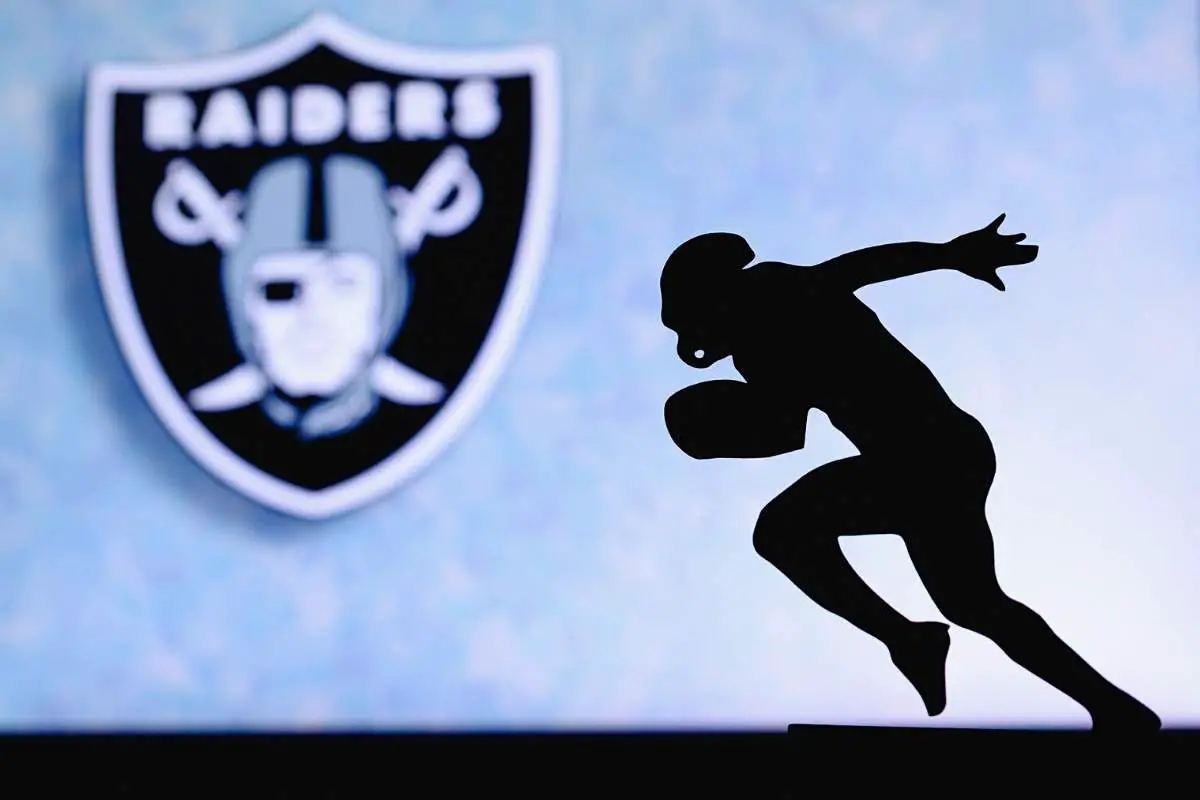 The Best Time to Take a Tour of Las Vegas Raiders Stadium
Tours of Las Vegas Raiders stadium run all day long from approximately 10:30 in the morning to 9:00 at night. There are always a lot of people on each tour, so there really is no "good" time of day to tour it aside from the one that's most convenient for you.
When you are planning your trip, keep in mind that the tour typically lasts seventy-five minutes.
The best time of year to take a tour is definitely during the off-season for NFL football. The number of tours during football season is limited due to games and practices. However, Allegiant Stadium has become more popular recently for hosting all kinds of events, so tours are typically also unavailable during the day of a special event.
The best way to plan when to take your tour is to do it as soon as possible and to look ahead at the calendar on the stadium website for any events the venue might be hosting.
It may be a good idea to look at what events it has hosted in the past few years so that you can predict when tours may be unavailable, even if the dates haven't been formally announced yet.
Where Is Allegiant Stadium Located
Allegiant Stadium is located at 3333 Al Davis Way (google maps) just on the other side of the I-15 freeway from Mandalay Bay resort on Las Vegas Boulevard, making it a fairly easy walk on Raiders game day.
Again, parking at the stadium is free on days with no games or events.
Raiders Stadium FAQs
Is Allegiant Stadium open to the public?
Allegiant Stadium is open to the public for tours, NFL games, concerts, and more. Unless a free event is being hosted, most visits to Allegiant Stadium will require a paid ticket.
Does Allegiant Stadium have a retractable roof?
Allegiant Stadium does not have a retractable roof. The roof, however, is translucent to allow natural light inside, giving the field the feel of an outdoor stadium.
What's the temperature inside Allegiant Stadium?
Allegiant Stadium is fully air-conditioned and kept at approximately 72°F, which is comfortable for both players and fans.
Can you walk to Allegiant Stadium from the Strip?
Allegiant Stadium is a fairly short walk from some areas on the south end of the Las Vegas Strip. The closest major hotel to Allegiant Stadium is Mandalay Bay Resort & Casino, and you can walk to the stadium from here in approximately 15 minutes (.9 miles).
Can you Uber to Allegiant Stadium?
Allegiant Stadium has a dedicated Uber drop-off and pick-up point, making a rideshare service such as Uber or Lyft a convenient way to get to and from the stadium.
Does Allegiant Stadium have real grass?
Allegiant Stadium in Las Vegas has either artificial turf or real grass, depending on who is playing. The Las Vegas Raiders use real grass, and the University of Las Vegas Rebels play on artificial turf. Both the live grass and artificial turf fields are on retractable trays allowing the fields to be changed quickly when necessary.
Touring Las Vegas Raiders Stadium – Summary
If you're a Raider Nation fan looking to tour Allegiant Stadium, home of the Las Vegas Raiders, you are in for a treat!
For only $66 per person (or $85 if you want to upgrade your tour), you can see all of the awesome features of the stadium, including the field itself, broadcast box, players' and cheerleaders' locker rooms, and more.
There are various discounts available on tickets and certain rules you must follow as a guest at the stadium, so be sure to do your homework ahead of time. Book your tickets quickly because they sell out fast, and Allegiant Stadium is rapidly becoming a popular event venue which cuts down on the number of tours given.