Does The Flamingo in Vegas Have Self Check-In? (Answered)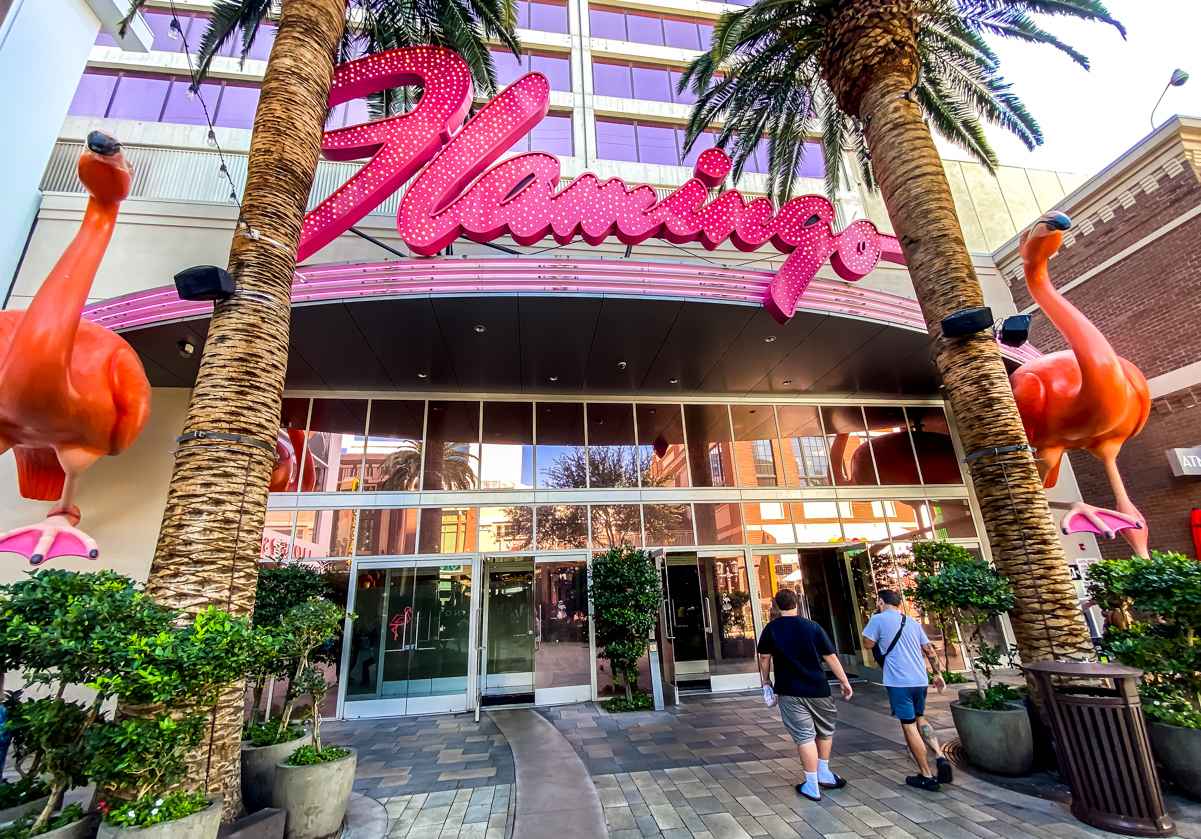 (This article may contain affiliate links, which means we might earn a small commission if you click and make a purchase. Thank you!)
Nobody wants to spend hours traveling to Las Vegas only to have to stand in a long line waiting to check in to their hotel upon arrival. Case in point, the Flamingo in Las Vegas, is a very popular hotel, and like it or not, the lines to check in can get excessively long. Wouldn't it be great if the Flamingo had a time-saving option that allowed for self-check-in? Fortunately, it does!
The Flamingo in Vegas provides visitors with multiple options to self-check in. Guests can use the Caesars Rewards Mobile App or one of the lobby's self-check-in kiosks to easily check into their room. Each method reduces check-in times at Flamingo to mere minutes. 
This article will explore the two options for self-check-in at the Flamingo, including other benefits of the Caesars Rewards Mobile App. It will also cover how you can use self-checkout as well. If Flamingo is not the right choice for you, I will also provide recommendations for other nearby hotels in Vegas with self-check-in options.
Compare and save! Check current room rates at Flamingo (TripAdvisor)
How To Access the Flamingo's Self Check-In
When you get to the Flamingo, the last thing you want to do is wait in a long line to check in. You came to Las Vegas to have the time of your life, not stare at the back of someone's head. And we all know there is the potential for a hotel check-in line in Las Vegas that could take hours to get through. 
Wouldn't it be great if there was a way around the hassles of the traditional check-in procedures? 
At the Flamingo Las Vegas Hotel & Casino, you can bypass the check-in line at the front desk by using self-check-in, saving time for the things you want to do and reducing the check-in process to mere minutes. This hotel has featured this convenience since 2016 and offers two methods you can choose from for speedy hotel check-in.
I'll discuss each of these methods in more detail below: 
Use The Caesar Rewards Mobile App To Check In at Flamingo
One of the best options for self check-in is to use the Caesar Rewards Mobile App. You don't even need to be a Rewards member to use it. 
During your check-in, you can see if any upgrades are available for your reservation, selecting what you want for your stay from their options. And you can conveniently and safely make your payment from within the app. 
In addition to checking in, there are several other great features this app has to offer, including the following:
Booking your room
Making dinner reservations
Booking show tickets 
Earning rewards
Checking your rewards balance
Joining the rewards program 
You will receive a QR code in the app upon completion of check-in. Scan this at one of the self-check-in kiosks in the hotel's lobby to receive your room number and key cards. 
You can download the Caesars Rewards App in both the Google Play Store and the Apple App Store here:
Use One of The Flamingo's Lobby Self Check-In Kiosks
If you do not wish to use the mobile application, you can complete the entire self-check-in process in the lobby at one of the self-check-in kiosks. You will need your reservation information, identification, and payment method.
Once you have finalized everything, the machine will give you your key card and room number. You also have the option at this time to select any available upgrades. 
Hotel ambassadors can assist with any kiosk questions or troubleshoot any problems. There are typically more kiosks available than staff members at the check-in desk, making this a more efficient option to quickly settle in for your stay.
So, now you know how to quickly check in at the Flamingo, what about checking out? 
How To Check Out at the Flamingo in Las Vegas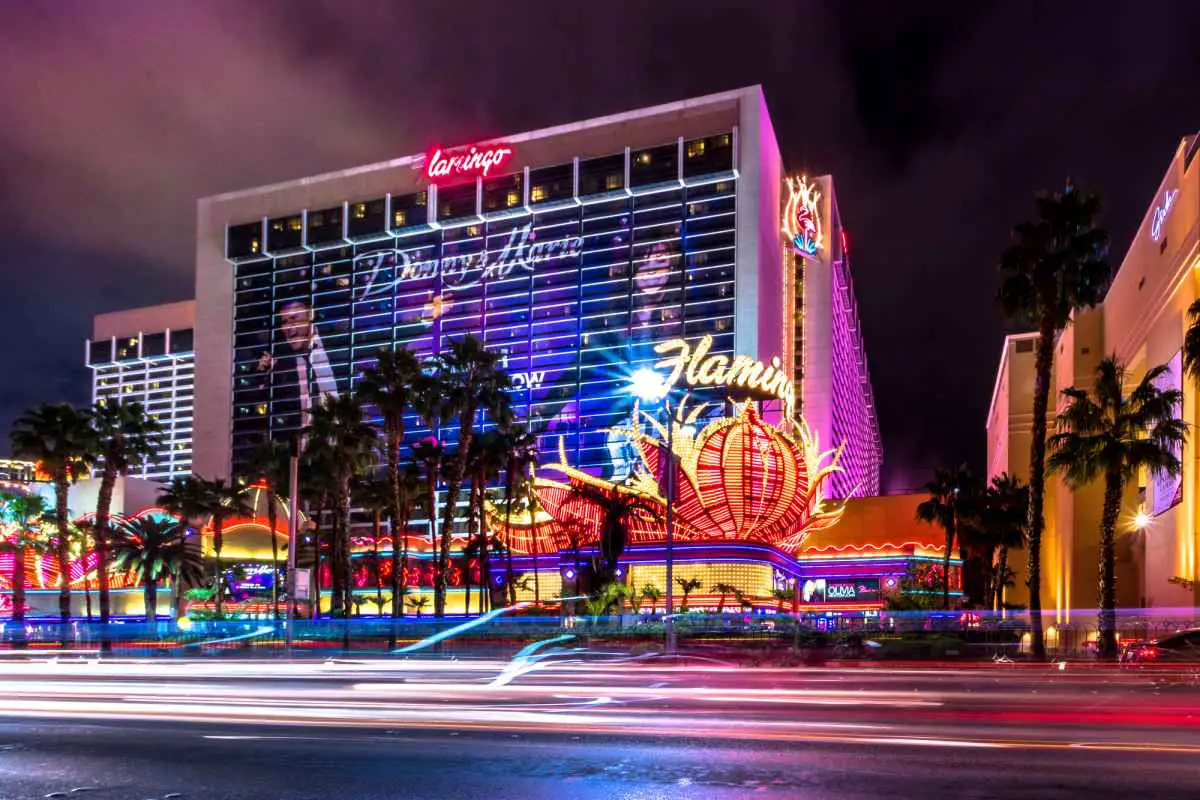 Before you leave, you will need to check out at the Flamingo hotel. Checking out of a hotel, especially one as busy as the Flamingo can be just as time-consuming as checking in. Sure, you could stand in line and wait to check out with a human attendant, but why not just use self-checkout?
Fortunately, for those in a hurry, the Flamingo in Las Vegas does offer a self-checkout option. You can use the Caesars Rewards Mobile App or self-service kiosks in the lobby to quickly check out of your room. Your key cards are dropped into a secure box once checkout is complete. 
You will receive an email confirmation of your charges early the morning of your checkout, allowing you the opportunity to review everything billed to your room. This is your opportunity to ensure everything is correct before you hit the pay button.
Important: It is easier to fix problems before you finalize your bill than once you pay for everything. Unfortunately, in the case of a billing error, you will have to get in line at the desk to speak to a hotel staff member.
Other Nearby Las Vegas Hotels Featuring Self Check-In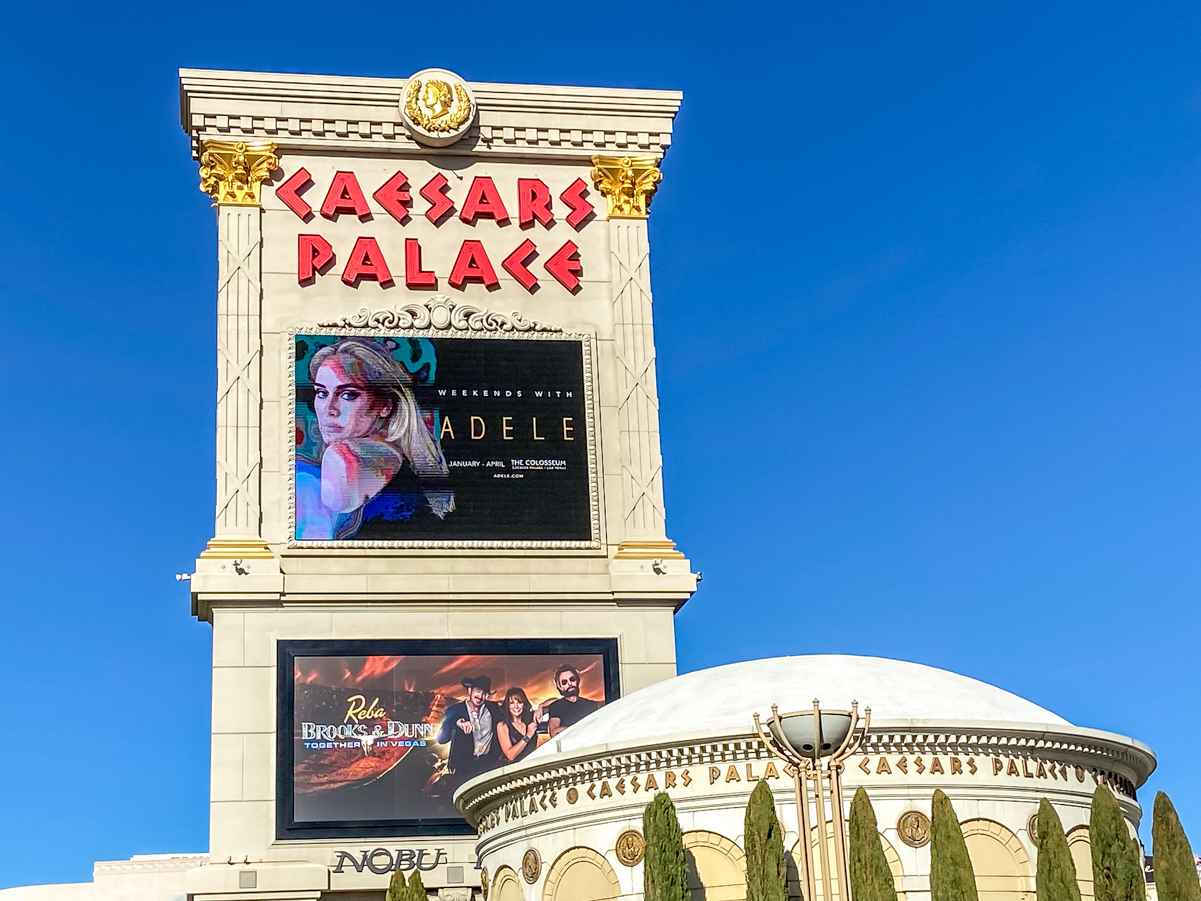 If the Flamingo is not your style or does not have the room type you need, you still have options for hotels in Las Vegas with easy self check-in options. When you choose your ideal Vegas hotel, base your decision on the criteria you want to make it the best trip possible. Having an easy self check-in process may be one of those criteria.
The following two alternatives are also part of the Caesars family of resorts and, therefore, offer a similar self check-in process to the Flamingo. 
The LINQ Hotel & Casino and Caesars Palace both use the same Caesars Rewards Mobile App, offering all the great benefits mentioned earlier. They also each provide fully functional self check-in kiosks in their lobbies. 
As with the Flamingo, self-checkout is offered with both of these hotels. Again, remember to check your bill before you pay. 
Checking in and out is a breeze at either of these locations, saving you enough time to enjoy your stay in Sin City. 
Find the best deals on Flamingo rooms and save big with TripAdvisor!
Does The Flamingo in Vegas Have Self Check-In – Conclusion
Self check-in is a fantastic feature offered by The Flamingo in Las Vegas that saves guests a significant amount of time when checking in or out of their hotel rooms. What used to potentially take an hour or more now takes minutes, giving you precious time to relax and enjoy the city.