Get Ready to Splurge: Here's the Cost to See U2 at the MSG Sphere in Las Vegas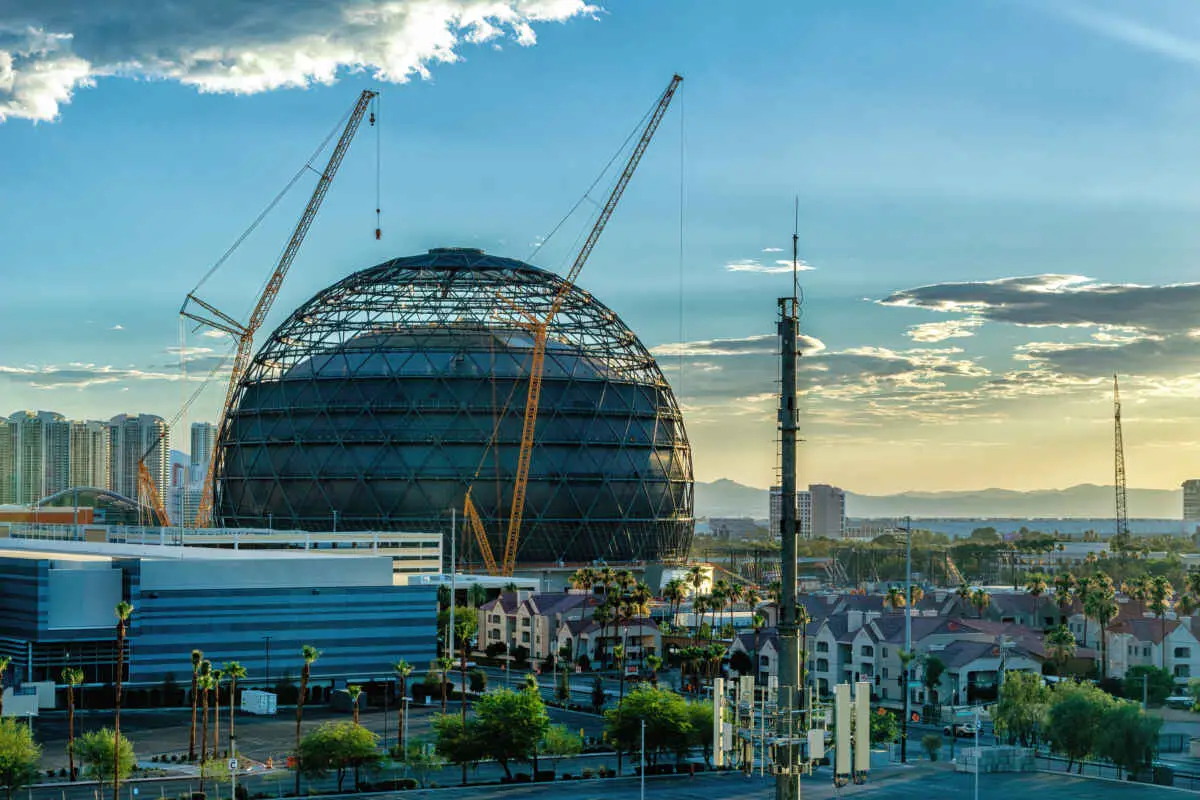 As anticipation builds for the upcoming U2 concerts at the MSG Sphere in Las Vegas, fans are eager to know how much it will cost them to witness the legendary band live. The state-of-the-art venue is set to host a series of shows featuring U2, renowned for their stellar performances and expansive discography.
Fans hoping to secure a spot at one of the highly-anticipated concerts should be prepared to spend a fair amount to secure a ticket. Prices for the least expensive seats start at $140.00 (plus fees and tax) and are available for the P4 section on Ticketmaster. With a multi-date schedule and a high ticket demand, U2 enthusiasts need to act fast and make their plans well in advance.
With its cutting-edge technology and innovative design, the MSG Sphere promises to deliver an unforgettable live music experience. U2's launch of this groundbreaking arena will mark a significant moment in the history of live entertainment, making it a must-see event for fans of the iconic Irish rock band.
RELATED: See the list of upcoming Las Vegas concerts and festivals.
U2 Vegas Concert Details
Dates
U2 will be hosting a series of performances in Las Vegas at the new MSG Sphere. These shows will take place during their residency in 2023 in the months of September and October and will be comprised of non-consecutive days.
UV Achtung Baby Live at Sphere
The inaugural show at the MSG Sphere is titled "U2:UV Achtung Baby Live at Sphere" and will feature the iconic Irish band playing songs from their globally celebrated music catalog. Fans can expect a unique and unforgettable immersive experience in the state-of-the-art concert stadium on the Las Vegas Strip.[source]
Ticket Prices
Tickets for U2's performances at the MSG Sphere are available in a range of prices. The cheapest tickets can be found at a starting price of $140.00 (plus fees and tax) for the P4 section, which is the highest balcony section. General Admission (GA) Floor standing tickets are priced at $267.88, while premium tickets in the "Red Zone" cost $600[source].
It has been reported that 60% of the tickets will be priced below $300, offering affordability for a broader range of fans who wish to experience U2 live in concert at this state-of-the-art venue[source].
U2 MSG Sphere Ticket Information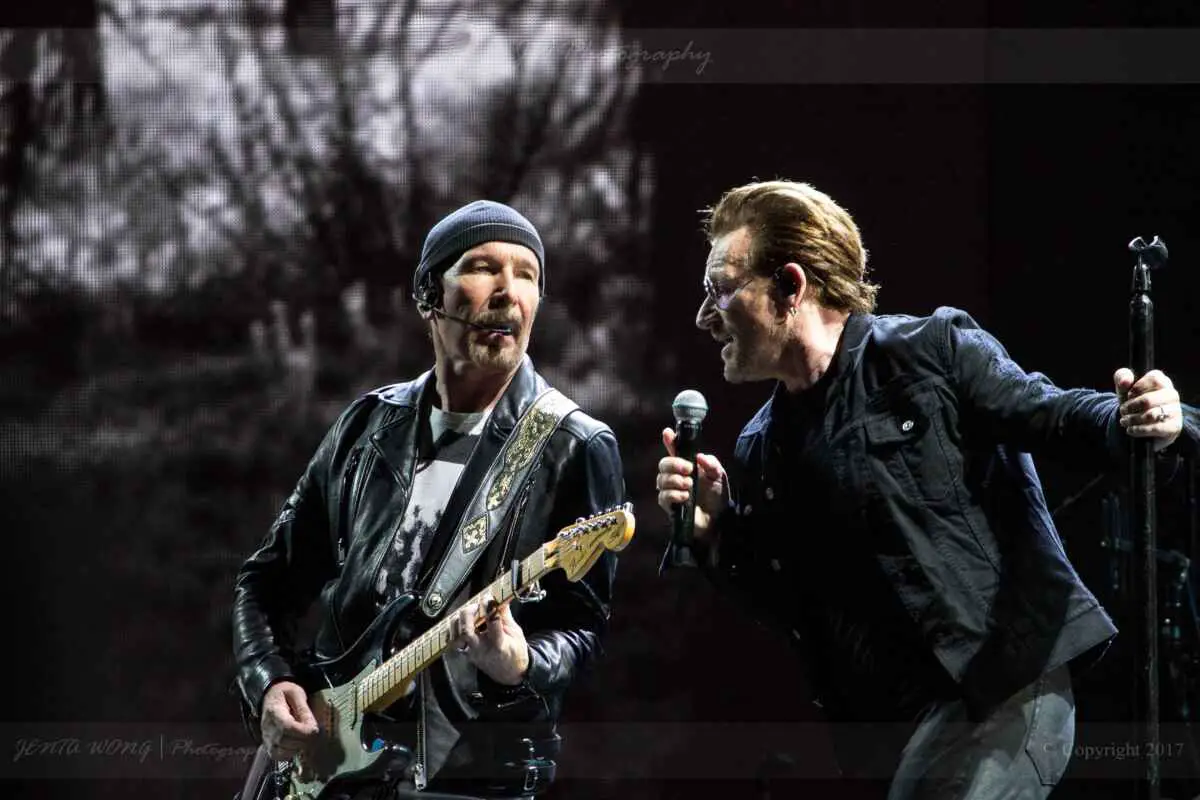 U2 is set to perform a series of concerts at the MSG Sphere in Las Vegas this fall, with ticket prices and various purchasing options available to fans.
Presale
Presale tickets can be purchased through Ticketmaster before the general public sale. A limited number of tickets are available during the presale, so it's essential to act quickly to secure your spot.
Resale
Fans may look for resale tickets if all the tickets sell out during the presale and general sale. Be cautious when purchasing resale tickets, as there may be a risk of scams or inflated ticket prices.
Verified Fan Presale
U2's Verified Fan Presale is a program designed to ensure real fans access tickets before scalpers and bots. To participate in the Verified Fan Presale, fans must sign up on the U2 website and wait for an access code. Once they receive the access code, they can purchase tickets through Ticketmaster during the designated Verified Fan Presale period.
Ticketmaster Face Value Exchange
Ticketmaster Face Value Exchange allows fans to buy and sell tickets at their original face value, without any additional fees or charges. This service provides a safe and transparent platform for fans looking to buy or sell tickets without the risks associated with other resale platforms.
Ticket prices for U2's concerts at the MSG Sphere start at $140, with 60% of tickets costing less than $300. As availability varies, it's crucial to stay informed about the different ticketing options and act quickly to secure your spot for this highly anticipated event.
MSG Sphere Venue and Seating
MSG Sphere
The MSG Sphere is a state-of-the-art venue located near The Venetian on the Las Vegas Strip. Designed to offer a unique and immersive experience, the Sphere will host a variety of events, including music concerts, product launches, and marquee events.
Seating
MSG Sphere at The Venetian boasts an approximate seating capacity of 17,500, which can scale up to 20,000 guests for select events. The venue is strategically designed to accommodate various event setups and seating configurations, ensuring an optimal viewing experience for all attendees.
Cutting Edge Technology
The arena within the MSG Sphere offers cutting-edge technology and unmatched multimedia capabilities. Each seat in the arena has advanced sound and visual systems, ensuring every guest is fully immersed in the event experience. The venue's innovative design guarantees unparalleled comfort and an unforgettable entertainment experience.
Las Vegas Strip
Located on the world-famous Las Vegas Strip, MSG Sphere is destined to be a prime attraction for visiting tourists and locals alike. Surrounded by iconic landmarks and world-class entertainment, dining, and shopping options, the venue's location adds to the prestige and allure of attending an event at the MSG Sphere.
Additional Features
The MSG Sphere in Las Vegas boasts several top-of-the-line features that set it apart from other venues. In this section, we will discuss three key features: Sound System, Cinema, and Red Zone.
Sound System
The Sphere's state-of-the-art sound system is designed to deliver an immersive audio experience for every attendee, no matter where they are seated. This cutting-edge technology ensures that concertgoers can fully appreciate U2's iconic music during their performances.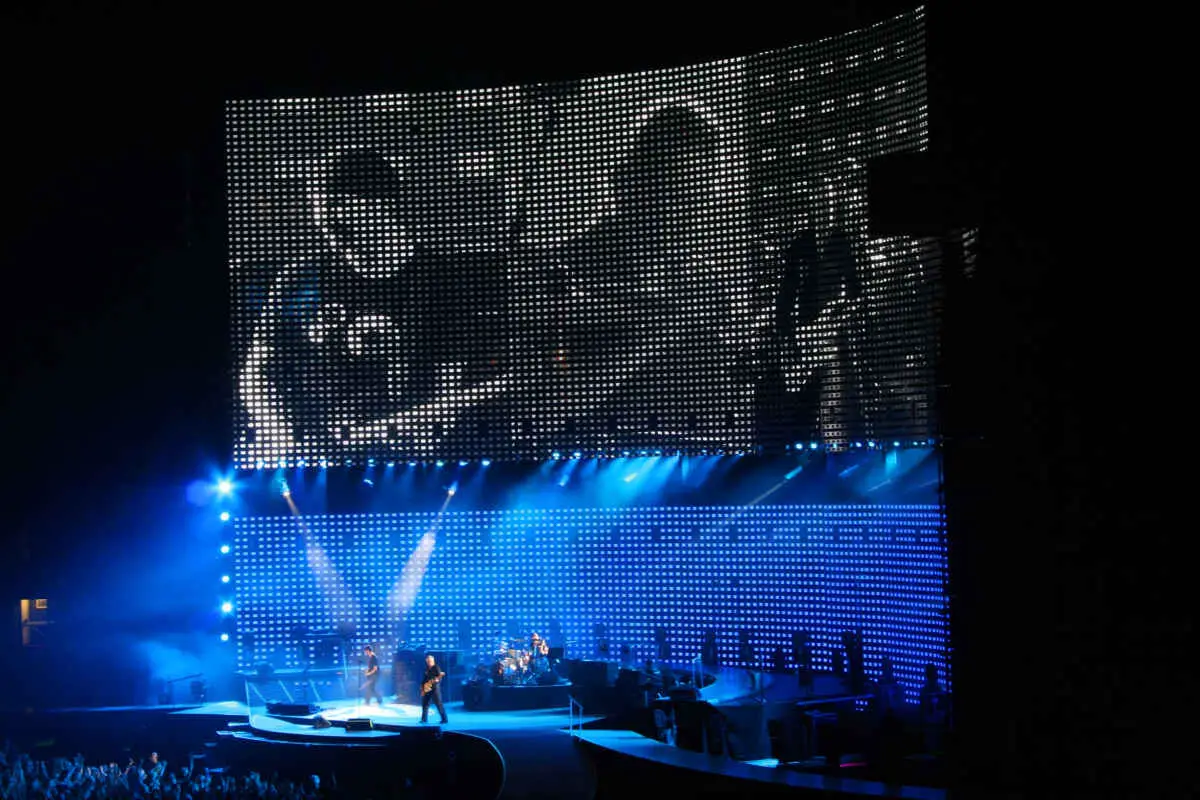 Cinema
MSG Sphere is not just a concert venue but also an innovative cinema experience. Its extensive LED screens, which cover over 500,000 square feet, provide impressive visuals for various events, including movie screenings and other multimedia presentations. This unique feature makes the Sphere a versatile space for a wide range of entertainment options.
Red Zone
The Red Zone is an exclusive area within the MSG Sphere that offers premium seating and amenities for concertgoers. This section provides an enhanced experience for those who want the best views and access to additional services, ensuring a memorable night at the U2 concert or any other event hosted at the venue.