Best Las Vegas Tours & Excursions (Not to miss!)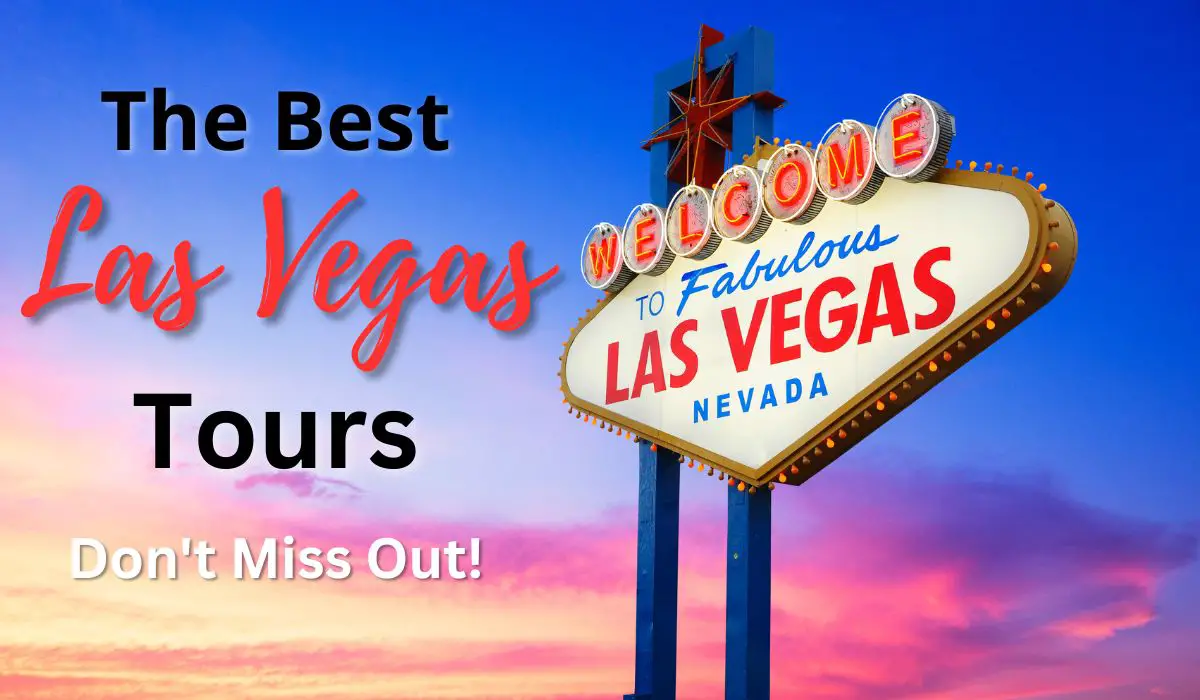 (This article may contain affiliate links, which means we might earn a small commission if you click and make a purchase. Thank you!)
Las Vegas, the Entertainment Capital of the World, offers an array of tours that provide visitors with unforgettable experiences.
With so many options to choose from, it can be challenging to determine the best tours to take during a trip to Sin City.
From exploring the iconic Strip to venturing off the beaten path, Las Vegas tours cater to a wide range of interests and adventure levels.
Below, we delve into some of the best Las Vegas tours available, covering nighttime sightseeing, outdoor excursions, and more, to help travelers make the most of their time in this vibrant city.
Top Las Vegas Tours
Looking for the best Las Vegas tour company and tours? Look no further than Viator! With a wide variety of tours and activities to choose from, Viator has something for everyone.
From helicopter tours of the Grand Canyon to walking tours of the Strip, Viator offers the best way to experience all Las Vegas has to offer.
Whether you're a first-time visitor or a seasoned Vegas veteran, Viator's expert guides and curated itineraries will help you make the most of your time in Sin City.
So why wait?
Book your Las Vegas tour with Viator today and get ready for an unforgettable adventure!
See the top 30 Las Vegas tours below:
Grand Canyon Trip
Explore the beauty of the Grand Canyon on a memorable day trip from Las Vegas.
Some popular options include a scenic drive to the West Rim, where visitors can take in stunning views of the canyon from the Skywalk, or a helicopter tour providing a bird's-eye view of this natural wonder.
A top-rated Grand Canyon tour is the Grand Canyon Helicopter Tour with Champagne Toast, which prices start at $499 per person and has a 4.5/5 rating on Viator.
Be quick, as this one regularly sells out.
Antelope Canyon
Experience the surreal beauty of Antelope Canyon (Viator) on a guided tour from Las Vegas.
Explore the narrow, winding slot canyon and discover its incredible sandstone formations, making for a visually stunning experience.
Tours often include a visit to the nearby Horseshoe Bend, enhancing the trip with another breathtaking landmark.
Hoover Dam Excursions
Hoover Dam is one of the most iconic landmarks in the United States, and it's just a short drive from Las Vegas.
With Viator's Hoover Dam excursions, you can experience this engineering marvel up close and personal.
Viator offers a variety of Hoover Dam tours from Las Vegas, ranging from half-day trips to full-day adventures.
You'll be picked up from your hotel in a comfortable air-conditioned vehicle and driven to the dam, where you'll have the opportunity to explore the visitor center, take a guided tour of the power plant, and even walk across the top of the dam itself.
National Park Tours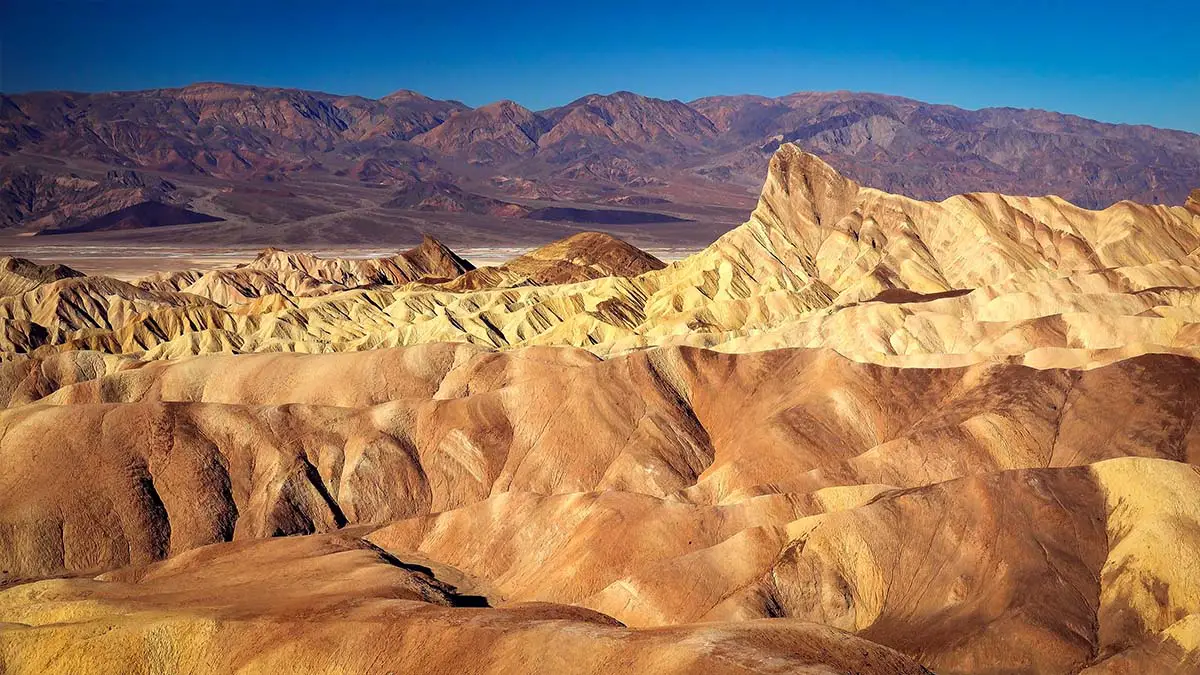 Las Vegas is a great starting point for exploring some of the most stunning national parks in the United States.
With Viator's National Park tours from Las Vegas, you can experience the natural beauty of the American Southwest up close and personal.
Viator offers a variety of National Park tours from Las Vegas, including day trips to the Grand Canyon, Zion National Park, Bryce Canyon National Park, and more.
You'll be picked up from your hotel in a comfortable air-conditioned vehicle and driven to the park, where you'll have the opportunity to explore the stunning natural landscapes, hike through breathtaking canyons, and even take a scenic helicopter ride over the park.
Scooter Tours
A fun and exciting way to explore Las Vegas and its surroundings is by taking a scooter tour.
With a knowledgeable guide leading the way, discover the city's hidden gems and lesser-known neighborhoods beyond the glitzy Strip.
Top scooter tour providers offer a variety of tour lengths and themes to suit every interest, and many are easily discoverable through sites like Vegas.com and Viator.
Types of Las Vegas Tours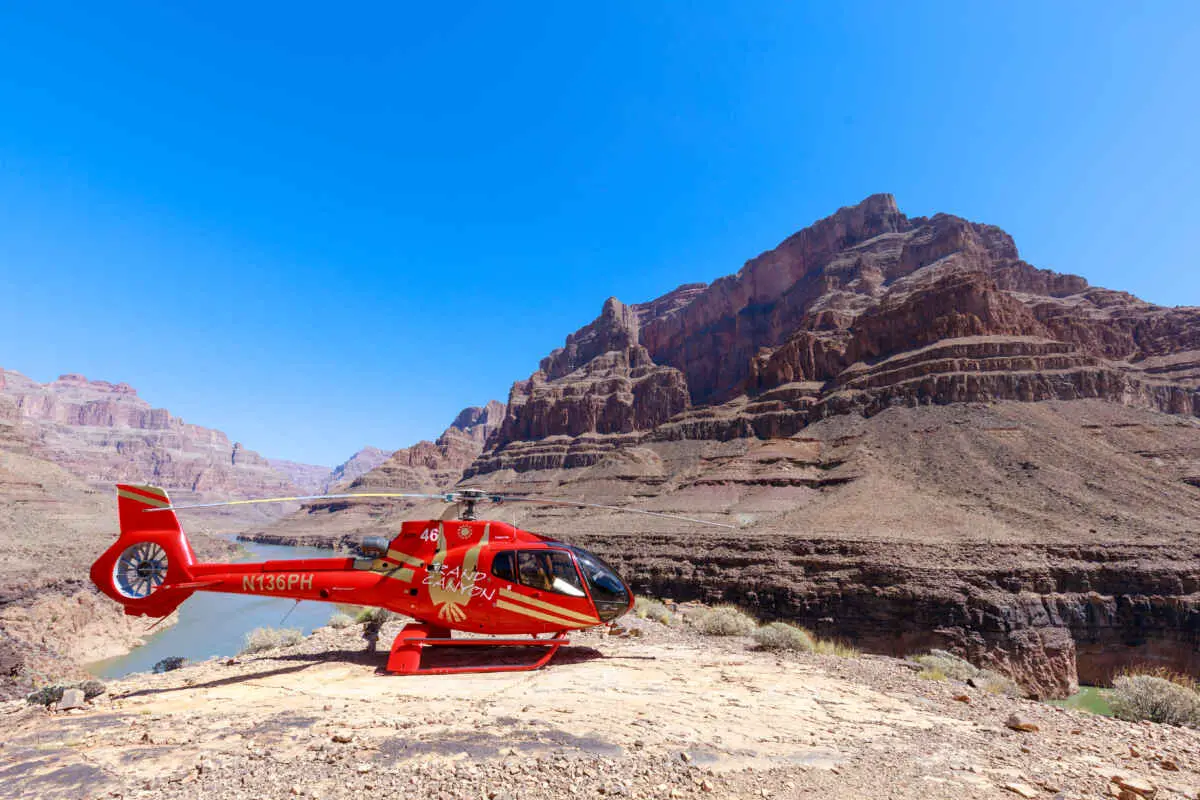 In this section, we will explore the various types of tours available in Las Vegas, with a focus on Adventure, Family, Private, and Group tours, providing a comprehensive overview of your tour options in the city.
Adventure
For those looking for a more thrilling experience, Las Vegas offers a wide range of adventure tours.
These tours often involve activities such as ATV rides, ziplining, or even aerial adventures like helicopter tours that give you a birds-eye view of the Strip and surrounding areas.
Some adventure tours also venture out into the nearby natural wonders, such as Grand Canyon helicopter tours.
Family
Las Vegas is home to plenty of family-friendly tours suitable for all ages.
Many of these tours are led by guides well-versed in the city's history and culture, ensuring an educational experience for the entire family.
Examples of these Vegas family-friendly tours can be found on Viator, featuring activities such as indoor skydiving, go-karting, horseback riding, and escape rooms.
Private
Private tours (Viator) in Las Vegas are a great option for those seeking a more personalized experience.
These tailored tours can be customized to meet your specific interests and preferences, whether you're interested in exploring the city's history and culture or indulging in luxury experiences.
Private tours can range from chauffeured limousine tours along the Las Vegas Strip to guided foodie tours that allow you to sample the city's best culinary offerings.
Group Tours
Group tours are perfect for those who enjoy meeting new people and sharing experiences with fellow travelers.
These tours often offer the opportunity to explore Las Vegas' famous landmarks and its lesser-known treasures and are designed for social interaction and camaraderie.
You can find an assortment of group tour options, from sightseeing tour buses to themed experiences like the Pawn Stars Tour or the Mob Tour, which dive into specific aspects of Las Vegas' history and culture.
Whether you're seeking adventure, family fun, a personalized experience, or a chance to mingle, Las Vegas boasts an array of tour options to suit your preferences, making your trip unforgettable.
Las Vegas Strip and Sightseeing
The Las Vegas Strip is the heart of the city and a prime location for sightseeing tours.
Visitors can experience the bright lights, iconic hotels, and various attractions on this famous stretch of Las Vegas Boulevard.
Fremont Street Via The Big Bus Tour
Fremont Street is another popular destination for sightseeing in Las Vegas. Located in Downtown, this area is home to the renowned Fremont Street Experience, a pedestrian mall with an LED canopy offering dazzling light shows and entertainment.
Several guided tours, like the Big Bus Tour, offer visitors an opportunity to explore Fremont Street and its attractions.
Downtown Las Vegas
For those looking to venture beyond the Strip, Downtown Las Vegas offers a variety of sightseeing opportunities.
A must-visit is the Las Vegas Arts District, where visitors can explore galleries, studios, and street art.
Another popular option is the Downtown Evening Segway Tour, which takes guests through the neon lights of Downtown.
Las Vegas Food Tours
Las Vegas food tours offer visitors a unique and memorable way to explore the city's diverse culinary scene.
These tours provide an opportunity to experience both renowned restaurants and hidden culinary gems, making them an essential part of any Las Vegas itinerary.
Restaurants
During a food tour, participants can expect to visit a variety of restaurants that showcase the best of Las Vegas cuisine.
Diners enjoy a blend of both famous eateries and local favorites, allowing them to fully appreciate the city's wide range of culinary influences.
Some top-rated food tours to consider include the Las Vegas Food Tasting Tour and Downtown Vegas Sightseeing and Foodie Tour.
Viator's Free Cancellation Policy
Viator has a free cancellation policy that allows travelers to cancel their bookings for most tours and activities up to 24 hours before the scheduled departure time.
This means that if you need to change your plans or cancel your trip for any reason, you can do so without incurring any fees or penalties.
To cancel your booking, simply log in to your Viator account, go to your bookings, and click on the "Cancel" button.
If you cancel your booking within the 24-hour window, you will receive a full refund of your payment.
It's important to note that some tours and activities may have their own cancellation policies, so you'll want to check the specific terms of your booking before canceling.
Viator's free cancellation policy gives travelers the flexibility and peace of mind they need to plan their trips with confidence.
Book your next tour or activity with Viator today and enjoy the freedom to change your plans if needed.
See ALL of Viator's Las Vegas tours here.
Vegas Tours – Final Thoughts
With Viator, you can experience all the excitement and adventure that the city of Las Vegas has to offer.
Whether you're looking for a thrilling helicopter ride over the Grand Canyon, a relaxing visit to Hoover Dam, or a night out on the town, Viator has the best variety of Las Vegas tours and excursions to suit your needs.
With expert guides, top-rated activities, and unbeatable prices, Viator is the ultimate choice for anyone looking to explore the best of Las Vegas.
Book your tour today and get ready for an unforgettable adventure in the Entertainment Capital of the World!