Is Las Vegas Better To Live in Than California?
(This article may contain affiliate links, which means we might earn a small commission if you click and make a purchase. Thank you!)
Maybe you're considering a move from somewhere in California to Las Vegas, Nevada, or you could be from a completely different state and wondering if Cali or southern Nevada is a better choice. Whichever way, it's understandable to want all the information you can get before making your move.
Living in Las Vegas is better than living in California in terms of the cost of living. Overall, Las Vegas is more affordable than living just about anywhere in California. On the other hand, California has better health care and schools, and its crime rate is much lower overall.
In this article, I will take an in-depth look at various aspects of residing in Las Vegas and California, including the cost of living, attractions, climate, and more. For a detailed comparison between the two locations, read on.
How Living in Las Vegas Compares to Living in California
First, it should be noted that California is a large state with many different types and sizes of communities. Each city in California is unique, so I will attempt to compare the overall livability of the two places as best as possible.
Let's discuss how Las Vegas and California match up against each other in several various aspects. 
Cost of Living
The cost of living in Las Vegas is approximately 25% cheaper than in California. To put this into perspective, the average monthly cost of living for a family of four is around $4,800 in Las Vegas, compared to $6,500 in California. A single person in California can expect to spend about $3,000 per month, while they will only have to budget for about $2,100 monthly in Las Vegas.
Besides a better cost of living, another advantage of living in Las Vegas is that it is situated in the state of Nevada, which doesn't charge income tax. This is beneficial for anybody working in Las Vegas as it leaves you with more disposable income.
While prices for things have been going up dramatically in both places, some things are exponentially more expensive in California (i.e., buying a house). Keep in mind that although you won't have to pay income tax while living in Nevada, you'll still have to pay property tax in Las Vegas, but it is also much lower than in California.
Rates of Crime and Unemployment
The population of Las Vegas is much less than that of many of California's largest cities, but this is without considering the number of tourists that visit Las Vegas every year. In 2021, Las Vegas hosted around 30 million tourists. In the five years before the COVID-19 pandemic, the average number of visitors to Las Vegas annually was 42 million, making the city worthy of its title of "Entertainment Capital of the World."
Still, with more people living in California's highest population centers, it makes sense that there are more unemployed people than in Las Vegas. You might expect that with a high number of unemployed, California will have a higher crime rate too, but that is not the case. Las Vegas has a much higher crime rate than California, especially when it comes to property crime and violent crimes like assault.
However, most large cities generally experience a higher level of crime, so it's important to remain vigilant and take the necessary safety precautions wherever you are.
Attractions and Experiences
Las Vegas is the city of dreams where the party never stops: there are countless casinos, resorts, hotels, shows, nightclubs, and day clubs. This city truly never sleeps, and there is always something to do. If you are an outgoing person who enjoys the nightlife, Las Vegas might be for you; if not, it might be best to look at a different city in Nevada.
California might not be Las Vegas when it comes to entertainment, but it still offers more than enough to keep you busy.
California has the ocean and numerous beaches, where you can surf, scuba dive, swim, and do much more, whereas Las Vegas is in the middle of the Nevada desert. Nevada does offer some amazing natural attractions, though: hiking, mountain climbing, off-roading, and fishing are among some of the activities you can enjoy in the Silver State.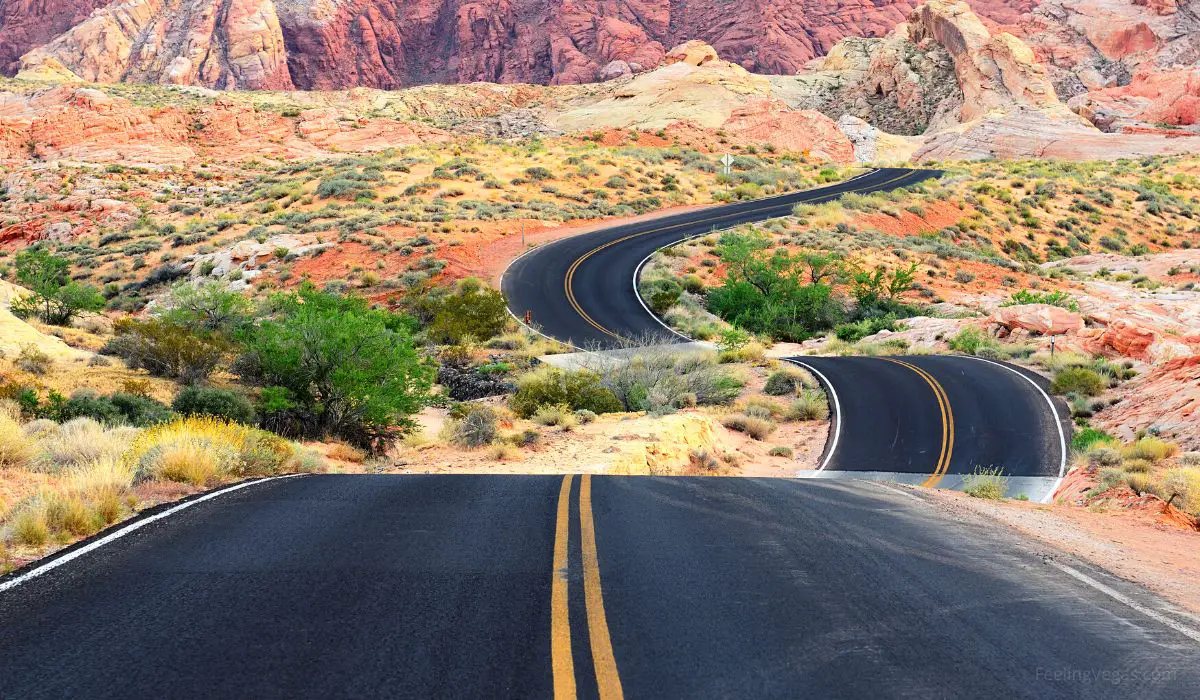 Some places you can visit to experience the great outdoors in Las Vegas include:
Springs Preserve
Desert National Wildlife Refuge
Valley of Fire State Park
Flamingo Wildlife Habitat
Lake Mead
Willow Beach Campground & RV Park
Gilcrease Nature Sanctuary
Las Vegas also has some fantastic malls, so if you enjoy shopping, you'll have a wonderful time on The Strip.
Here is a fun and informative video from Hungry Passport with more of the best things to do in Las Vegas:
Climate
Do you like it hot or rainy? Cold or dry? Climate is important and can influence whether you are comfortable living in a particular state or not.
Las Vegas is in the desert, meaning the humidity is low, the air is dry, and summer days can be excruciatingly hot. If you don't enjoy the cold, then you might be comfortable living in Vegas, but a good quality air conditioner will come in handy.
California also gets pretty hot in the summer, but because of its oceanside location, it isn't as dry and gets a lot more rain, making the hot days more tolerable.
Quality of Healthcare
Staying healthy is important, no matter where you are, and a sound healthcare system is crucial in bringing up a healthy population. 
According to a 2022 report, California ranks higher than the state of Nevada for the total number of active physicians. California also beats the Silver State in the number of doctors per 100,000 residents (287.8 against Nevada's 218.5).
In comparison, Las Vegas still has a considerable way to go in improving its healthcare system, although significant strides are being made in this respect.
Schools
When it comes to schools, comparing anywhere in California to Las Vegas is eye-opening. California has a much higher-ranked school system than Nevada does. While California ranks #20 in the nation in overall education, Nevada ranks #40.
To make matters worse, Las Vegas itself ranks second-worse in the entire country for quality when compared to the 50 biggest metro areas in the nation.
Final Thoughts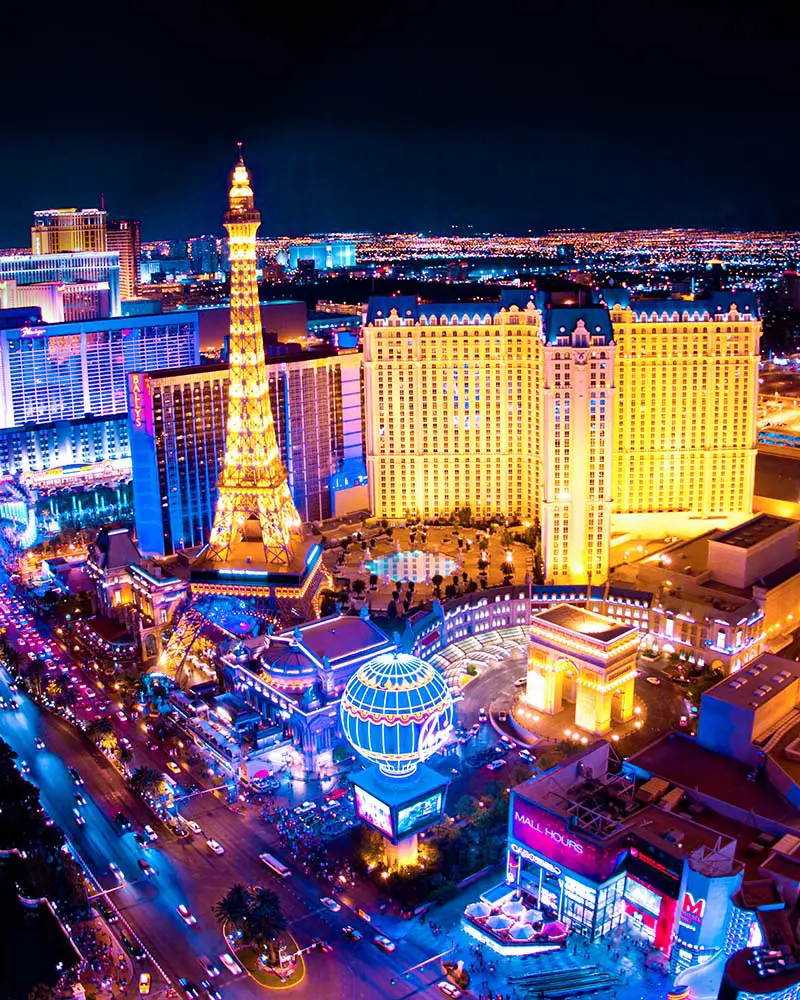 Both Las Vegas and California are beautiful places, but they are vastly different, and each of them offers something unique that makes it great to live in.
For example, Las Vegas might be better for people who enjoy partying the night away in a dry and hot climate, while California is definitely better for those who love the ocean and the beach.
However, Las Vegas has a lower cost of living than California, and while the healthcare system in both locations is good, the quality of healthcare in California surpasses that of Las Vegas.